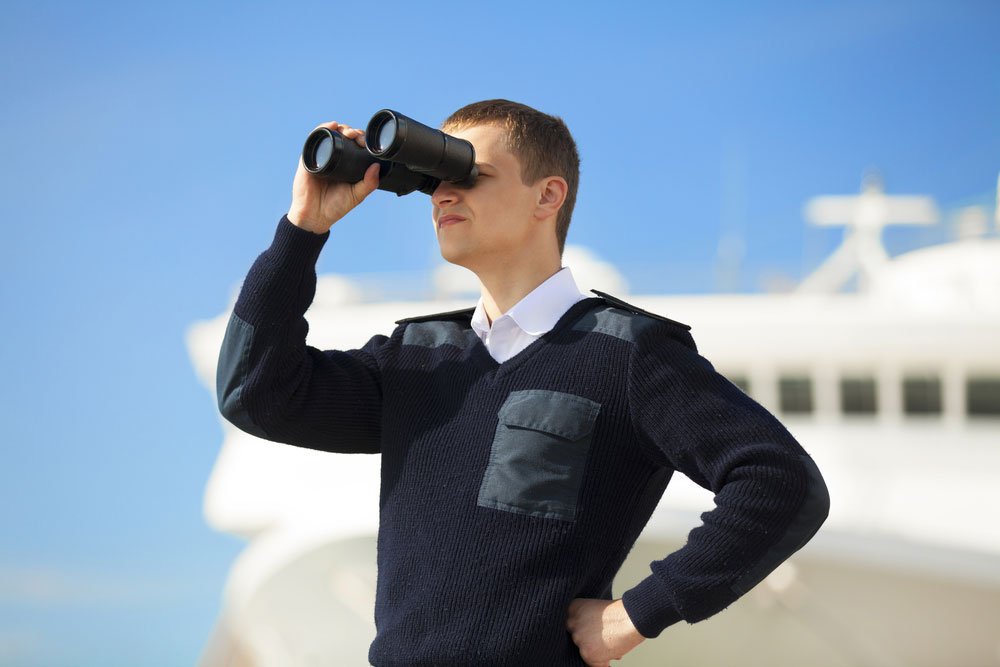 To this date, I have been in command for 10 years 6 months and 20 days.
And with that experience, I can tell you that the job of a master is one of the most challenging job in the world.
Not only because the captain has a great number of responsibilities but also because he/she would feel isolated too often.
He/she would sometimes have to take tough decisions and no one would openly want to support that unless the issue is over when everyone would give their opinion if the decision of the master was right or wrong.
Believe me, I have seen this too many times in my sailing experience as a Master of the ship.
But in spite of all these, do you know which rank I consider the most important and difficult phase of my sailing career?
It is the time when I stepped on a vessel as a fresh 3rd Mate. Just after my cadetship.
You know why?
Because this was the phase that defined my shipping career.
This was the time that defined how good or bad 2nd mate / Chief Mate and master I would be.
This rank has become even more difficult these days compared to 20 years back.
This is because back then most of the 3rd mates like me already had enough exposure for the bridge watches as well as on deck.
This was of course done under the guidance of chief officer.
It is different these days.
Now the cadets hardly get any exposure to prepare themselves for higher rank.
This makes the fresh 3rd mate rank so more difficult these days.
And what makes it a hell lot more difficult is that there is no guidance available to them on how to go about having a successful career.
In this post, I aim to try to fill that gap.
Let us start.
Accept it: You don't know everything
You may have cleared your competency exams in one go and your friends may have told you that you are a rockstar who know everything.
But the first step to learning is to understand that no one knows everything.
No big deal in it.
Even John Snow knows nothing.

Even if you know about something, be open to the contrary views.
This is the first step you need to take to embark on your journey of learning.
Many times even when we are absolutely sure about something turns out to be the wrong information.
You don't even know this much
It is not uncommon for a fresh third mate to hear these words.
"You do not even know this much". or "How did you clear your competency exams?"
My advise is, do not worry about anything when you hear these words.
Do not let your confidence down on hearing these words.
Everyone has heard this during the initial days of their career and it is fine.
Emotions
Working on a ship can have serious issues with mental health.
In fact, mental health of the seafarers is one of the hot topic these days with the industry experts.
In 1997, Bond University professor of management Cynthia Fisher conducted a study called  "Emotions at work: What do people feel, and how should we measure it?"
The findings relate to seafarers as well.
As per his research, most common negative emotions experienced at the workplace are
Frustration/irritation.
Worry/nervousness.
Anger/aggravation.
Dislike.
Disappointment/unhappiness.
For seafarers, it could be
Frustration for not getting promotion in time
Worry about the situation at home
Anger towards the behaviour of a senior officer
Dislike of the ship's environment
Disappointment about not getting timely relief

It is so important that you start to manage these negative emotions at this early stage of your career.
You must find ways to control your anger and any dislikes towards ship or your senior officers.
By managing, I do not mean that you start tolerating everything that comes your way.
What I mean is you must not get it to affect your mental health.
In doing so, tt is important that you be respectful and at the same time be assertive.
Read this for more insight on "Managing your emotions at work".
Find the questions
We are always looking for answers. And that is where our learning stops.
It is not about knowing the answer, it is about asking the right questions.
Questioning is the art of learning and you must learn to ask brilliant questions at the very start of your career.
The answers would flow automatically and so will your knowledge.

So when you are onboard, ask yourself some good questions each day.
For example, during berthing, if you are on the wheelhouse, notice the actions of master or pilot.
If at any time you notice that they are giving subsequent hard port to hard starboard rudder movements, ask yourself why is the master doing so?
If you notice them giving hard to port and them midship movement before giving a kick astern, ask yourself why?
When you have kept your brain open and asked yourself questions, it is only then that you will find answers easily.
In this case, it will not be difficult to find the answer that
subsequent hard port to hard starboard movements was given to reduce the speed in short span of time. It is called rudder cycling.
Hard to port and midship rudder movement before going astern on engines is given to check the starboard swing developed during the long astern movement for right-hand propellers.
Knowledge gained this way will stay with you for your life.
So learn to find questions during your stay onboard.
Get good sleep
It is not new to associate sleep with success.
If you usually do not get enough sleep, you will tend to be less productive, less creative and will have less control over your emotions.
In other words, without good sleep it is difficult to follow what we discussed under two section (Emotions and Find the questions) above.
Here is what good sleep does to you.
Sleep makes you more receptive to learning
Sleep enhances the creativity
Sleep reduces likelihood of errors
Sleep reduces risk of accidents
Sleep boosts productivity and efficiency

On ships, it may not be always possible to have a good unrestricted sleep. But whenever you get time, make sure you tick this box of 7-8 hours of sleep as a first priority.
Get up early
Well, good sleep and getting up early may look to be contrasting topics but these are not.
By asking you to get up early, I am not saying to get up at 4AM.
I see this quite too often.
The officer's watch starts at 0800 Hrs and he gets up at 07:45 and then rushes to the wheelhouse for his watch.
In this case getting up at 0700 Hrs would be getting up early.
If you start you day in a rush, missing out on few things, your entire day will be consumed doing the missed out things, which will again lead to missing out on some more things.
If you want to be successful and have a fruitful career you must try to be ahead of time.
In our example, the officer need to get up at about 0700 Hrs, be ready by 0730 Hrs.
And then give some time to reflect on day's activities and your own plan for the day.
It would be even better to write down on what you want to achieve at the end of the day and then reflect what is actually achieved at the end of the day.
Do not leave an important task pending
If you want to succeed, you would know that you cannot leave important tasks pending.
You need to be ahead of time.
But if you have one important task pending, it will lead to a chain event.
You will always be working on to complete the pending task.
And that would put another important task in the pending list.
You are always chasing the pending task list instead of having all the tasks completed on time.
And the consequences of this are more than what we can think of.
We are always restless because we know that there are tasks that should have been complete by now but are pending.
There are more chances of making the mistakes because we know we are working on the overdue task and there are more tasks that need to be completed. This means that we are always in hurry to complete the task.
For example, if some checklists need to filed, do it before leaving the watch. Do not delay it to post lunch time.
Or as the deck log book need to be completed before leaving the wheelhouse so do it then and there. Don't leave it for later.
Same goes for creating requisitions, maintenance of important equipment, completing port paper and so on.
Just don't leave anything pending otherwise you will always be chasing your list of pending jobs.
There are many ways to be more productive and ensuring that you complete the tasks in time.
Here are couple of suggestions…
Follow 80-20 Rule
If you aren't familiar with the 80/20 principle, let me give you some basic background.
The 80/20 rule, also known as the law of the vital few or the Pareto principle, is as follows:
80% of the impact comes from 20% of the causes.

That means that a small portion of your efforts will produce a major portion of your results.

How can you use this principle to be more effective and more productive?
This means that if you have a list of jobs to do, then
80% of the jobs would take 20% of the time
Remaining 20% of the jobs would take 80% of your time
So provided all jobs are of equal importance, you need to first concentrate on completing 80% of such job by using only 20% of your time and then concentrate on remaining jobs.
Another example, let us say you have a job of freeing the frozen fire isolation valves.
Your 20% of the efforts will bring 80% of the results.
That is, by just 20% of the efforts you will be able to free and grease the fire isolation valves.
If you continue and wish to have these valves open by just using one finger, this 20% improvement in the results will eat up another 80% of your time.
I do not have anything against this brilliant standard of work but possibilities are that you will end up missing the deadline for some other important job.
So instead of using your 100% of time to achieve 100% of perfection, use just 20% of your time to do the job with 80% of perfection.
80-20 rule is not universal. It won't be applicable to each and every task. But this can be used in number of tasks to be more productive.
This is sometimes also called the rule to work smarter and not harder.
Avoid distracting yourself
Do you find yourself distracted while on a job, specially when doing some paper work.
Like in the middle of a job, you get up to get a coffee and end up spending couple of hours on a coffee break.
You can make use of pomodoro technique developed by Francesco Cirillo in the late 1980s.
In this technique you would use a timer to break down work into intervals, traditionally 25 minutes in length, separated by short breaks.
So unless the timer gives you a go, you don't distract yourself for any other task like getting a coffee.
The technique seems too simple but it works like wonder.
There are many apps you can find that work on this principle.
Be-Focused is one of these app.

Try your hands on it.
Calling Master on Bridge
Apart from the general points addressed so far, there is this specific points that you need to keep in mind.
It is about calling the master on bridge at the right time.
If you have navigated the vessels well during your watch, you have done a good job already.
That is how important navigation is.
But as I said you won't know everything every time.
Sometimes you will find yourself in situations when you would need the help of Master.
And you must not hesitate to call the master whenever you feel the need for him to be on the bridge.
Now I know that it is sometimes not easy to just call the master either because of odd timing or because of odd master.
But remember, if you think master's presence is required, just do not worry about the consequences.
The consequences of not calling the master on bridge could be far worst than irritating him by calling on the bridge.
Conclusion
The sailing onboard these days demands a lot out of seafarers.
But irrespective of how demanding it is, everything still need to be done in whatever little time is available.
That is the simple rule to succeed in your career.
But if you do not work on the productivity techniques, it is practically impossible to do everything that is required to be done.
Few personal habits and rules like 80-20 can really help in doing so.
Share this: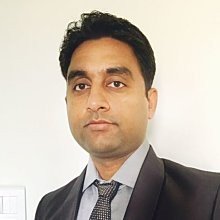 About Capt Rajeev Jassal
Capt. Rajeev Jassal has sailed for over 24 years mainly on crude oil, product and chemical tankers. He holds MBA in shipping & Logistics degree from London. He has done extensive research on quantitatively measuring Safety culture onboard and safety climate ashore which he believes is the most important element for safer shipping.
Search Blog