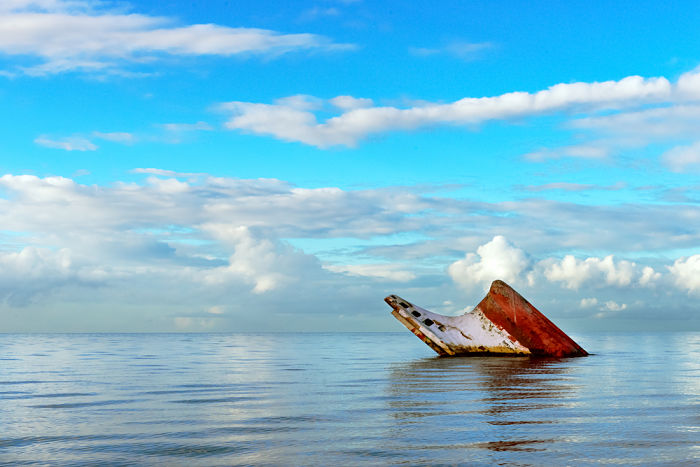 Salvage mean "rescue a wrecked or disabled ship or its cargo from loss at sea". The party rescuing is called "Salvor" and the wrecked or disabled ship is called "Property being salvaged". Simply put, as per salvage convention Salvor does a work to salvage the property and he gets a reward / Compensation for his efforts to save the property.
The introduction and historical developments in salvage convention apart from listing the duties of various parties, has been based upon the question of when and how much monetary benefits the salvor should get for his efforts.
History has seen three major developments in the salvage law
Brussel Convention
Salvage convention in 1989 and
SCOPIC Clause in the LOF.
The Brussels convention was the first official convention to talk about salvage at sea and was based upon the "NO CURE, NO PAY" principle. The major problem with the Brussels convention was that salvors would not touch a high risk property as because of being high risk, their chances of getting monetary benefits as well as to recover their expenses were minimal.
In the late 80s, with few of the infamous oil pollution incidents, it became a necessity to encourage salvor to take up the high risk salvage contract where potential oil pollution and marine environment was involved and for this reason a special compensation under article 14 was introduced in salvage convention which was also the main distinguishing thing from Brussel's convention.
As per Article 14 "if the salvor by his salvage operations has prevented or minimised damage to the environment, salvor is entitled for a special compensation equivalent to his expenses which can be increased up to 30%  to 100% of the expenses under certain circumstances. These expenses were to be born by ship owners and this was the first time when P&I clubs were also involved in salvage operation as they had to pay these expenses on owners behalf."
Both Salvor and the ship owners had few concerns with Article 14. Shipowners and P&I clubs were concerned that Salvor could unnecessarily prolong the salvage operation to claim more expenses under special compensation. Also the the Hull underwriters might delay the decision to declare the vessel as "Total Constructive loss" as they would have nothing to loose by delaying their decision.
Salvor's concerns mainly were to the applicability of article 14 as this was only applicable in coastal and inland waters and it only applied if there was a threat to the environment which they had to prove.
That is when SCOPIC clause came into play.
There were number of discussions to solve the limitations of article 14 and various solutions were discussed including a revision of existing salvage convention but it was finally decided to incorporate SCOPIC clause in the Lloyds open form (LOF) with no changes in the salvage convention. LOF is the contract form between the salvor and owner of the ship.
SCOPIC clause once invoked substitutes article 14. SCOPIC clause solved two concerns for salvors. One, SCOPIC once invoked was applicable in all geographical locations and was not limited to coastal and inland sea. Also SCOPIC was applicable even if there was no threat to the environment and second, SCOPIC clause required security of USD 2 millions which made the salvor sure of the payments.
The developments in salvage conventions has been to encourage Salvors to perform even the high risk salvage operation and at same time to ensure that Salvors do not take advantage of their rights as per Salvage conventions and introducing SCOPIC clause in LOF was one such step.
As per para 2 of SCOPIC clause "The Contractor shall have the option to invoke by written notice to the owners of the vessel the SCOPIC clause set out hereafter at any time of his choosing regardless of the circumstances and, in particular, regardless of whether or not there is a "threat of damage to the environment".
So It is upto Salvor if he wants to invoke SCOPIC or not and he can invoke it at any time. The question is what will make Salvor decide if he should invoke SCOPIC or not ?
With SCOPIC clause the Salvor is absolutely certain of at least recovering his expenses. If at any time the salvor feels that he might not be able to save the property, he would want to invoke SCOPIC clause as if he doesn't , he will not get any compensation on the principal of "NO CURE NO PAY". He would get to recover his expenses under article 14 only if there is threat to environment, which again he has to prove. But then the question is what is stopping him to invoke SCOPIC at the start of the contract ? and the answer lies in the para 7 of the SCOPIC clause which states
"If the SCOPIC clause is invoked under sub-clause 2 hereof and the Article 13 Award or settlement under the Main Agreement is greater than the assessed SCOPIC remuneration then, notwithstanding the actual date on which the SCOPIC remuneration provisions were invoked, the said Article 13 Award or settlement shall be discounted by 25% of the difference between the said Article 13 Award or settlement and the amount of SCOPIC remuneration that would have been assessed had the SCOPIC remuneration provisions been invoked on the first day of the services".
Which mean that if SCOPIC clause is invoked and the salvor was able to save property and hence was eligible for award as per article 13, his reward would be reduced by 25%. So if the salvor is very much certain for success of salvage, he would not invoke SCOPIC clause.
I would come back with a blog on what Masters and ship staff are supposed to know and do in salvage operations.
Wishing you all fair winds and following seas…
Share this: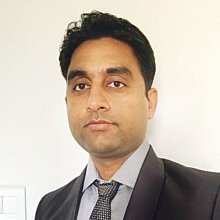 About Capt Rajeev Jassal
Capt. Rajeev Jassal has sailed for over 24 years mainly on crude oil, product and chemical tankers. He holds MBA in shipping & Logistics degree from London. He has done extensive research on quantitatively measuring Safety culture onboard and safety climate ashore which he believes is the most important element for safer shipping.
Search Blog