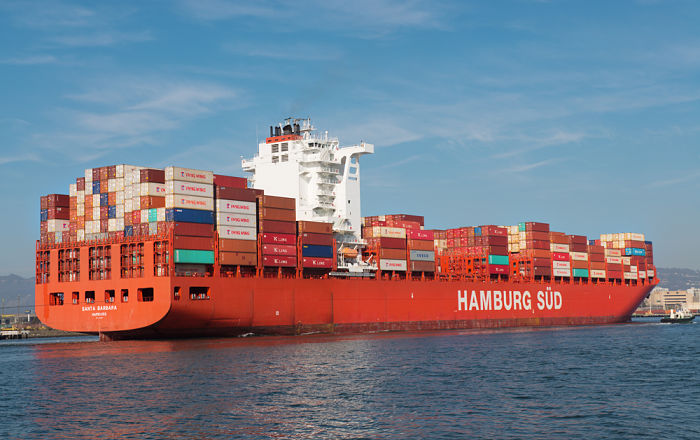 Each month we bring only the main stories of the maritime field. These stories are carefully chosen to have only the stories that directly related to the seafarers.
This is the 4th edition of this newsletter and these are the major maritime happening of the November 2016.
1. News from IMO
Capt Radhika Menon receives 2016 IMO Award for Exceptional Bravery at Sea
The Master of an oil tanker who says she was "just doing her job" has received the highest IMO bravery recognition for saving the lives of seven fishermen from a sinking fishing boat during a storm in the Bay of Bengal in June 2015.
"It is every seafarer's and Master's solemn duty and obligation to save souls in distress at sea. I just did what a seafarer should do for a fellow soul in distress at sea. Yes, it was an instant decision, but not without assessing the risks involved. I just did my duty," said Captain Radhika Menon, Master of the oil products tanker Sampurna Swarajya.
She was speaking after IMO Secretary-General Kitack Lim presented her with the 2016 IMO Award for Exceptional Bravery at Sea on Monday (21 November), during an emotional ceremony.
Captain Menon is the first female captain in the Indian Merchant Navy and the first female to receive the IMO Award for Exceptional Bravery at Sea.
Watch this Video.
This annual award was established by the IMO to provide international recognition for those who, at the risk of losing their own life, perform acts of exceptional bravery, displaying outstanding courage in attempting to save life at sea or in attempting to prevent or mitigate damage to the marine environment.
The recipient of the Award is invited to a special ceremony at IMO to receive a medal and a certificate citing the act of exceptional bravery performed.
There are three categories of honour. First, the Award itself, for the nominee judged to have performed the most outstanding act of bravery from among those described. Second, certificates of commendation are awarded to nominees who have committed acts of extraordinary bravery.
And, third, letters of commendation are sent to those nominees who are judged to deserve some special recognition for meritorious actions.
MSC 97th session held between 21st-25th Nov 2016
97th session of maritime safety committee was held between 21st to 25th Nov 2015 at IMO headquarters at London.
The main agenda was to
draft amendments to include the minimum STCW training requirements for masters and deck officers sailing in Polar region.
Approve the amendments to the Navtex manual
approve draft amendments to paragraphs 4.5.1 and 4.5.2 of the International Maritime Solid Bulk Cargoes Code (IMSBC Code) to emphasise the responsibility of the shipper for ensuring that a test to determine the transportable moisture limit (TML) of a solid bulk cargo as well as sampling and testing for moisture content are conducted.
2. News from Indian Shipping
India has approved Merchant shipping bill 2016. This revamped bill is expected to simplify the laws governing merchant shipping in India.
Main highlights of the new bill are
A. Augmentation of Indian tonnage promotion/development of coastal shipping in India by:-
allowing substantially-owned vessels and vessels on Bare Boat-cum-Demise (BBCD); charter by Indians to be registered as Indian flag vessels;
recognising Indian controlled tonnage as a separate category;
dispensing with the requirement for issuing of licences to Indian flag vessels for coastal operation and for port clearance by the Customs authorities; and
making separate rules for coastal vessels to develop & promote coastal shipping.
B. Introduction of welfare measures for seafarers, such as:-
seafarers held in hostage captivity of pirates will receive wages till they are released and reach home back safely;
owners of vessels to compulsorily take insurance of crew engaged on vessels including fishing, sailing without mechanical means of propulsion and whose net tonnage is less than 15; and
the requirement of signing of articles of agreement by the crew before the Shipping Master will no longer be necessary.
C. Registration of certain residuary category of vessels not covered under any statute and lo make provisions for security-related aspects.
Besides, the provisions for survey, inspection and certification of vessels which were scattered in various Parts of the existing Act are placed together to provide for a simplified regime for convenience of Indian shipping industry.
Issuance of Seafarers Identity Document commenced by DG Shipping
DG shipping India has started issuing the seafarer's Identity document to the seafarers.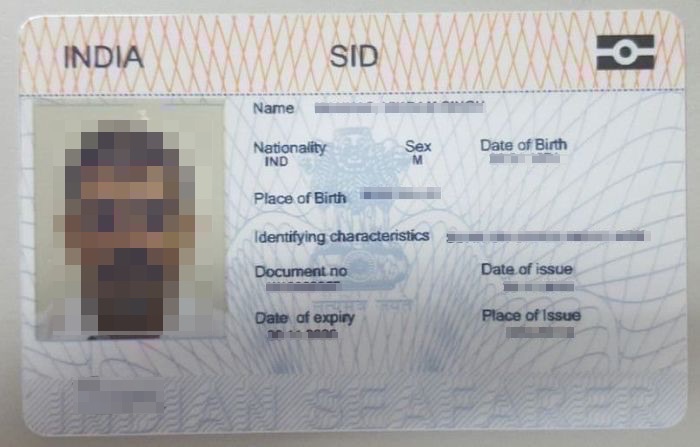 International labour Organization (ILO) had brought the ILO Convention C-108 on seafarers Identity Document. India has ratified this convention and issuing a Continuous Discharge Certificate cum Seafarers Identity Document to its seafarers in the form of a booklet.
The world maritime community had felt the need for a more uniform and robust Identification system for the seafarers consequent to the discussions.
The ILO had adopted another Convention C.185 on Biometric Seafarers Identity Document to be given to all seafarers.
The new biometric SID has the provisions for the bar coding of the biometrics based identity of seafarers and a centralized data base maintained in the issuing country, which can be accessed globally through an interoperable & standard biometric template.
3. News from Shipping business
i) Maersk buys Hamburg Sud
Mergers and acquisitions in the shipping does not seem to stop. In a new development, Container Giant Maersk is buying their German rival Hamburg Sud.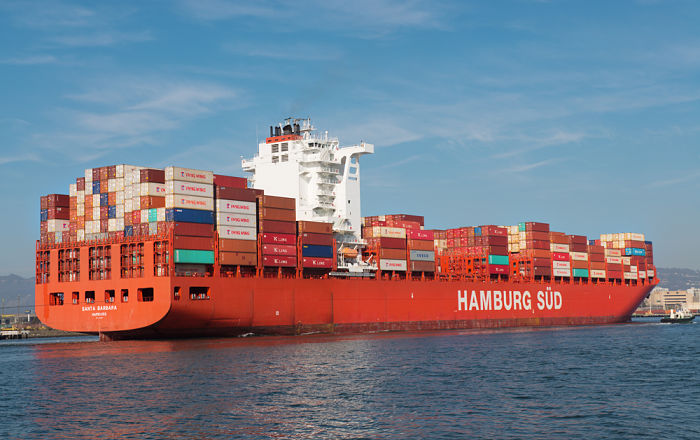 These mergers and acquisitions are aimed to ease the competition and improve stability in the container market.
Weakness in freight rates will increase tanker shipping demolitions over the next two years, with the trend accelerating in later years as a result of the IMO regulation on ballast water, according to the latest edition of the Tanker Forecaster, published by global shipping consultancy Drewry.


Despite the recent decline in tanker freight rates, demolitions have not yet picked up. Scrapping is expected to increase in the next two years, once owners start feeling the heat of persistent, low freight rates. But as the fleet is relatively young, demolitions will be moderate.
4. Incidents during the month
Attack on Teekay gas carrier off Yemen
Unknown attackers attacked a Teekley gas tanker off the coast of Yemen close to the Bab al-Mandab.
The incident had already raised risks for merchant shipping.
Shipping group Teekay said its LNG (liquefied natural gas) tanker Galicia Spirit "experienced a suspected piracy attack whilst off the coast of Yemen" on Oct. 25.
Teekey in a statement said that
While the intentions of the attackers and the use of the explosives is unknown, the investigation findings indicate that the explosives would have been sufficient to have caused significant damage to the vessel.
It further said that
It appears, that when the skiff was approximately 20m (meters) from the vessel, the explosives detonated, destroying the skiff and ending the attack.
No details have emerged of how many attackers there were, or what happened to them, but maritime sources said the information to date indicated this was probably not piracy.
"If the circumstances are as described, it was an ambitious attempt carried out by people who didn't expect to survive," said one source with detailed knowledge of the area.
Increased attacks in the Sulu Sea off Philippines
Sulu Sea off the Philippines is making the latest headlines.
In the latest incident, the Japanese bulk carrier Kumiai Shagang was "attacked by pirates or militants"" on November 20 in this area. The vessel was able to escape the attack following the anti-pirate maneuver.
Since March 2016, there has been 11 incidents with nine actual incidents and two attempted incidents occurred in the area. Most of the incidents are claimed by the terrorist group of the Philippines Abu Sayyaf Group (ASG). 44 crew were abducted and 11 crew among them are still in captive.
First attack in Somalia region since 2014
On 22nd October 2016, six armed pirates in a skiff attacked chemical tanker CPO Korea. Number of shots were exchanged between the pirates and armed gaurds on board the chemical tanker.
There were no casualties reported. This attack again re-iterates the point of not being complacent while transiting Gulf of Aden area.
Explosion at Pakistani ship breaking yard
At least 20 people died after a number of explosions on a beached oil tanker at a ship breaking yard in Gaddani, Pakistan on 01st of Nov 2016.

The first of these series of blast occurred while welding work was going on in the tanker.
Apart from the 17 persons that dies, another at least 58 persons were reported as injured.
5. Video of the month
Watch how a boat helped a truck stuck in the mud.
6. Conclusion
This is all from this edition of the newsletter for the month of November 2016. Share your views on this letter and how we can improve your reading experience.
Share this: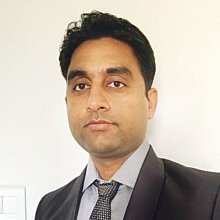 About Capt Rajeev Jassal
Capt. Rajeev Jassal has sailed for over 24 years mainly on crude oil, product and chemical tankers. He holds MBA in shipping & Logistics degree from London. He has done extensive research on quantitatively measuring Safety culture onboard and safety climate ashore which he believes is the most important element for safer shipping.
Search Blog