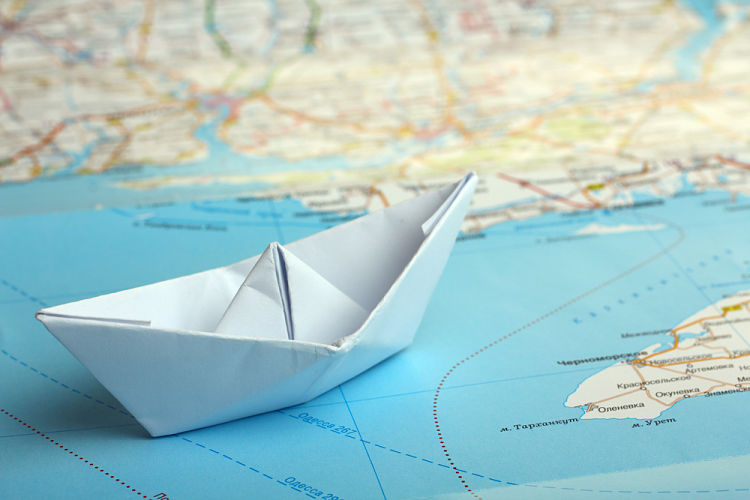 1998 was the year when ECDIS got its first attention in a circular of Maritime safety committee of the IMO. But the mandatory requirement to carry ECDIS onboard ships commenced 2012 onwards.  Quit late, I would say but nevertheless an important decision.
And suddenly everyone was talking about ECDIS. Companies started drawing plans for implementation. Seafarers rushed to complete the general ECDIS course. All the way the talk was about ECDIS.
Initially most of us thought that we can learn each aspect of ECDIS through ECDIS course. But ask any seafarer if they were satisfied with ECDIS course, I am willing to bet that answer would be NO.
The one area that ECDIS did not cover in details is the correction of ENCs. For example, the word "AIO" did not appear even once during the ECDIS training.
Another issue with ECDIS was that most of us thought ECDIS would reduce some of the work for ship staff. We were sure that now the correction would mean a simple click. Some of us went further thinking that correction will all be online and we dont even need a single click.
The fairytale thinking ended when we started using ECDIS. There was more to just a single click. And more and more ships are getting detained due to lack of knowledge of operating ECDIS.
This post will try to fill that gap. We will discuss how we should correct the ENCs for navigational warnings.
Which Nav warnings to plot on ENCs
We all know how to deal with nav warnings on paper charts. While the principle of handling the nav warnings remains the same, plotting the nav warnings on ENCs is somewhat different.
The first thing that we need to address is which nav area warnings we need to plot on ECDIS ?
On paper charts it is different matter all together. Oil majors expects us to plot nav warnings on the voyage charts even if the nav warning is 200 miles away from our planned course. But on ECDIS all the ENCs are seamless. We dont change the chart manually like we do for paper chart. So how do we decide, which nav warning we need to plot.
Well we dont plot the nav warnings just to keep PSC or oil major inspectors happy. We plot the nav warnings to ensure that vessel is always sailing in safe areas.
Keeping this outcome in mind, we should decide upon a maximum distance from our planned course below which any nav warning need to plotted.
In fact, I strongly believe that company should set this distance as guidelines in Navigation guidelines for plotting nav warnings on ECDIS.

I prefer distance of 100 NM. Any nav warning within 100 NM of our planned route should be plotted.
You can set your own reference distance. But you should be able to convince everyone that in case the route is changed for any reason, you will be able to get and plot the nav area warning before reaching that area.
But you should not be very rigid with the set distance. For example you should consider plotting the nav warnings like "Man overboard" even if it is more than 100NM from your planned course.
Types of Nav warnings
With lot of brainstorming, and after going through lot of actual nav warnings, I could categorize the nav warning in four sections
1) A single point Nav warnings.
These are the nav warning requiring to plot on a single position. Nav warning with information of a wreck, a buoy, platform etc are few of the examples.
2) Nav warnings over an area
These are the nav warnings that affects an area on the chart. Firing practices, Survey operation in an area are few of the examples.
3) Nav warnings along a line
These are the warnings which affects along a single ot multiple lines. For example, laying of submarine cable.
4) Informational Nav warnings 
These are the nav warnings with just some information. Man overboard or a missing buoy are few of the examples.
I hope you would understand that not all the nav warnings can fall under these four categories. But those Nav warnings can be dealt with the way at least one of these four Nav warnings are dealt.
Lets see how these warnings can be plotted on ECDIS. We would plot this on JRC ECDIS but process will be similar on other equipments as well.
Plotting a Nav warning on ENC
We have to take different approach of plotting the different type of Nav warning on ENCs. This is because of three things we need to keep in mind when plotting anything on ENC
We have to try to not clutter the ENC.
The information should be readily available and should not require too many clicks by the OOW to view nav warning.
The information should be clear on all the ENC scales the nav warning is applicable.
Keeping these things in mind, I took each type of nav warning and plotted on ECDIS. Lets see how these should be plotted
For plotting anything on ENC we need to use manual update option and not user map. User map is to be used for passage planning like drawing parallel indexing etc.
1) A Single point Nav warning
As I said these are the warnings plotted on a single position (point). The nav warning I have taken as an example is the actual nav warning for area 8. Below is the actual warning.

Lets plot it on JRC ECDIS.
Go to chart > Manual update > Click on start > click anywhere on the ENC you wish to plot this nav warning. It will give a message that ENC has been selected.
Next we choose the mooring buoy option from the left menu. The preview of the symbol will be visible on the bottom left corner for the symbol we select.

Now to plot the mooring buoy, we can either
right click any where and choose "Enter Lat/Lon" or
Right click anywhere on the ENC and choose property or
just left click anywhere on the ENC. This will plot the buoy and then right click on the buoy and choose 'Enter Lat/Long" or "property".
I prefer the 2nd option because whatever option we choose we have to go to property option to enter other details.
When in "property" option, enter the Lat/Long of the buoy as given in nav warning. Choose the minimum and maximum scale. Enter the comments like in this warning we can enter "Nav 031/16 Moored buoy AD04 Deployed by NIOT". The comment we enter here will not be visible on the ENC. This will be visible when we go to other information of the buoy.

Choosing a minimum and maximum scale is important. Whatever values you set, the nav warning will be visible on between those scales only. You should set the minimum scale as the minimum scale ENC available for the voyage. For the maximum scale, you should use your professional judgement. For example, for dangerous wrecks you may want to show it over wide range of scale. A non-dangerous wreck can be shown only on large scale and 2-3 scale over it.
Another example. A buoy in mid sea can be show over wide range of scales. We may show a buoy inside a channel only on large scale.
So now we have plotted the buoy. Now we need to write nav warning number near to the buoy. There are two way we can do that.
By adding a text near to the buoy or
By adding an information mark near to the buoy
For adding a text (Nav warning number) near to the buoy, go to text and click near to the buoy. The Location/Attributes window will pop up

Choose the max/Min scale same as what was entered for the buoy. In the text write the nav warning number like "Nav 031/16" or "NW 031/16". In the comment you can write short description of nav warning, though it is not necessary. Choose the font color and size and click OK.

If you wish to change the font size/color, right click and choose property and click on the text. The same location/Attribute window will open again and you can change the data.
Once done, Click the Save tab on the top bar. Once the it is saved, you cannot edit the nav warning. if you need to edit it, you need to delete the nav warning and then plot again.
So you have now plotted this Nav warning on ECDIS.
Nav warning 2: Nav warning over an area
Now lets plot an actual nav warning which is effective over an area. Below is an example of such type nav warning

To plot this, again follow same procedure to choose the cell on which to plot the warning. Click start and this time choose "warning area" under "area tab" from the options in the left menu bar. Right click anywhere on the ENC and enter the first position of the area to plot.

Keep on entering all the positions and then at last enter the first position again to have the ends meet. To finish entering the position of the area, click on "property" on the top bar. Now you can see the warning area plotted on the ENC.

Now we need to add information as to what activities are going on in this area. To do that, right click > choose Property > click anywhere in the area. This will show the Location/Attribute pop up. Enter all the information, choose min/Max scale. Choose transparency as 75% so that you are able to see the ENC information below warning area clearly. And finally write the information about the activities in this area in the comment and click OK.

 Now the nav warning has been plotted and we need to do last thing which we have to do for all nav warnings plotted on ECDIS. That is writing the nav warning number so that the source of this manual update is easily identified. So go ahead and write the text "NW 329/16" as we did for the previous warning.

Nav warning 3: Warning along a line
These type of warnings mostly include cable laying along a line. Below is one such example. Lets plot it.

Again first go to manual update section by Chart > Manual update > start > Select ENC
Now from the chart symbol option on the left choose cable/pipe under Line section.

Right click anywhere in the chart and enter first position of the pipeline.
Right click anywhere in the chart and enter first position of the pipeline. Keep on entering all the positions of the nav warnings and then click on property on top menu to finish entering the positions.
Now again we need to write the description of the activity in the nav warning. Right click and choose "Property" and click anywhere on the plotted cable. Choose Min/Max scale and enter the nav warning description in the comment.

Now you need to enter the nav warning number as text near to the cable so that we know this is plotted as a nav warning update. This will help in finding the nav warning when we have to delete this at later stage (when nav warning is cancelled).

Go ahead and write the text as we did earlier. To finish, just click the Save tab on the top bar.
Nav warning # 4: Warning with just information
These are the Nav warnings containing just information. For example, a buoy missing or Man overboard. Below is an example of such nav warning where as a buoy has been temporarily removed.

We can either place a "information" sign near to the buoy and write the information in that or we can write the text near to the buoy. I prefer writing the text near to the buoy because this way information is easily available to the navigators.
So to plot this warning, we just write the text adjacent to the buoy.

While plotting these type of navigational warnings, it is important that you keep in mind the level of urgency in the nav warning. Depending on the level of urgency, you can choose the font size and/or color of the text.
For example for a nav warning with an information of "Man Overboard" need to be with bigger font and prominent color.

I would even recommend the use of exclamation marks to draw the attention of navigator for the important warnings like this.

 Handling Nav warnings on ECDIS
Handling Nav warnings on ECDIS is no different than handling nav warnings on paper charts. But the main principle of nav warnings on ECDIS and paper charts is the same. And that is to have a system where no nav warning is missed and no cancelled nav warnings is on chart.
On nav warning print out we write the chart number on which this nav warning is plotted. Same way we need to write the ENC cell number on which the nav warning is plotted.
On paper chart, for the plotted nav warning we write the nav warning number at the bottom of the chart. There is no bottom of the chart in ENC. So we need to have a log where we can write the warning number against the ENC on which it has been plotted.
The log could look something like this.

In fact we should have similar kind of log for navtex warnings and T&P notices plotted on ECDIS as well. After deleting a warning on ECDIS we need to update this log.
Conclusion
We all know how important navigational warnings are. These are the informations which affects our voyage NOW. These are the most current informations and need to be taken very seriously.
While the digital world has touched the universe, it is irony that we still need to plot the nav warning manually. There is some work going on in digitisation of these nav warnings but till that time we need to know how to plot nav warnings on ECDIS.
But lack of user oriented information on handling these warnings on ECDIS is a serious concern. This concern can only be dealt with logical thinking while setting up procedures of handling nav warnings on ECDIS.
Share this: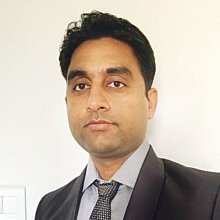 About Capt Rajeev Jassal
Capt. Rajeev Jassal has sailed for over 24 years mainly on crude oil, product and chemical tankers. He holds MBA in shipping & Logistics degree from London. He has done extensive research on quantitatively measuring Safety culture onboard and safety climate ashore which he believes is the most important element for safer shipping.
Search Blog