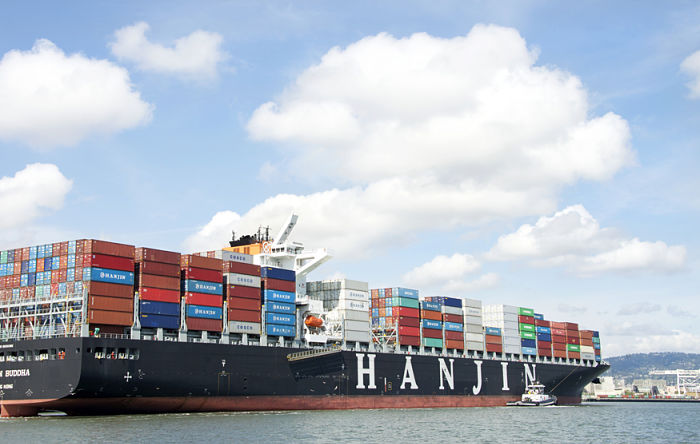 Each month we bring to you the important happening from the maritime and shipping industry. We only bring the news that are in some way relevant to seafarers.
We do not choose a news just to fill the space. Moreover we not only try to post the news but also do an analysis of that news.
Here are the main stories of September 2016.
Fall out of Hanjin Shipping : Main story
If you have been following social media or you have had the chance of reading any maritime magzine, you would know there was something serious about Hanjin that happened last month.
Hanjin was all over the internet. Some described it as "Lehman" moment for shipping.
What is the issue ?
The problem is not new and had started way back in 2011. Like many other companies, Hanjin has been posting loss from 2011 onwards. Companies cannot run with losses and they need cash to run the show.
This cash can only come either through profits or through people and companies investing in the company. Many creditor invested money in Hanjin hoping the conditions would improve and they will get their money back with a good profit.
Korean state bank, Korean development bank was the main creditor in this case.
On 30th August, Korean bank withdrew its support saying the funding plan by Hanjin's parent's company is not sufficient to tackle the shipper's debt.
This withdrawl of support meant that
Hanjin would have no money to pay for all the operating costs
Creditor would be aiming for arresting the ships at various parts of the world for recovering its money
Considering the number of Hanjin ships that are at sea, this left everyone concerned in jittery. This would mean that
Shippers need to find space on other ships for its consignments.
Port operators were worried if they will get the port dues in time
Apart from this, port operators were also worried that if the ships are arrested in their ports, they would take some space in the port and port operations would suffer.
This left many Hanjin ships stranded outside the port as port did not allow these ships to enter their ports.
But someone's loss is somebody's gain. All other container companies saw this as an opportunity. They increased their freight rate as many shippers try to get space for goods on their ships in the forthcoming festive season.
Even though Korean court is trying to stop the fall out of Hanjin, industry experts believe that there is no coming back for Hanjin. This whole business works on the perception of customers and if customer find it risky to deal with a company, they won't irrespective of the revival.
Here is the timeline of fall of Hanjin

Refusal of shore leave to Hanjin crew
Apart from all the issues with Hanjin ships, crew on board few of the Hanjin ships were not allowed shore leave in USA. ITF described it as a denial of human rights.
2. Lifeboat Drill accident: One crew died and four injured
This month also witnessed tragic incident on board cruise ship "Harmony of the seas". During routine lifeboat drill, the lifeboat was being lifted with few of the crew inside the lifeboat.

While lifting, the lifeboat detached from its hook and fell into water from around 10 meters height.
Because of this incident, one 44 years old crew member died and four others were injured.
The equipment that is supposed to save lives is responsible for a deaths on board.
This is a tragic incident which highlights the fact that lifeboats are still being lowered with crew inside the lifeboat.
This adds to the already alarming list of accidents and casualties during lifeboat drills.
This incident also highlights the fact that IMO, MSC and the lifeboat makers still has a lot of ground to cover to have a fail proof system. A system that can actually help in preventing the accidents involving lifeboats.
I mean how can a hook simply detach ? We can blame the training and the crew members but in my opinion the solution to it is to design a system that is fail proof and not confusing.
If you want to have an idea what happens when lifeboat hook is detached, watch this video.
3. Ballast water management ratified and to enter in force on 08th September 2017
Accession by Finland has triggered the entry into force of Ballast water management convention that aims to stop the spread of potentially invasive aquatic species in ships' ballast water.
As this convention was to enter into force one year after it has been retified, this means that convention would enter in force on 08th September 2017.

What does this mean for ship staff and shipping companies ?
1. Ballast water management plan
Each ship need to have a ballast water management plan which will be approved by the flag or by class on behalf of flag.
2. Ballast water record book
Ship staff need to maintain a ballast water record book for all the activities related to the ballast water.
3. International Ballast Water Management Certificate 
All ships that have been surveyed and found in compliance with this convention will be issued a certificate. This certificate will be "International ballast water management certificate.
4. Port state inspections
Ships will be subjected to the port state control inspections who will focus on ballast water and may check a sample of ballast water.
4. Alang to be developed into green ship breaking yard
The Indian government will be providing financial assistance to the tune of over Rs 404 crores for a host of maritime projects in Gujarat, including the delayed Ghogha-Dahej Ro-Ro project, two fishing harbour and sprucing up infrastructure at the Alang ship breaking yard.
A Rs 200 crore Workers Welfare Fund will also be used to build hostels and hospitals at Alang. Alang ship breaking yard is being developed into a "green" ship breaking yard to help it handle old Naval ships and even hazardous vessels.
5. World Maritime day 2016
World celebrated world maritime day on 29th of September each year. In a message on this day UN chief said "Maritime transport is the backbone of global trade and the global economy".
The theme of this year's world maritime day was Shipping: indispensable to the world.
To mark this occasion IMO secretary general said
"In today's economy, people all over the world rely on ships to transport the commodities, fuel, foodstuffs, goods and products on which they depend. Maritime transport is the backbone of international trade and global markets."
"Ships have never been so technically advanced, so sophisticated, never carried so much cargo, never been safer and never been so environment-friendly as they are today.
It is thanks to this global fleet and global workforce of over one million seafarers that the import and export of goods on the scale necessary to sustain the modern world can take place.
But, if the benefits of globalization are to be evenly spread, all countries must be able to play a full and active part in shipping," he added.
Watch his message in this video.
6. Video of the month
For the video of the month, we chose this video that shows the time lapses video of traffic flow in port of Amsterdam.
The video shows what seafarers deal with these days with traffic density increasing each year around the globe.
Conclusion
Last month we heard the tragic news of fall of Hanjin. We hope that shipping and maritime industry will soon start to revive itself. We hope that the worst is over and only good things will happen here on.
This is the 2nd edition of the monthly newsletter and we shall work continuously to improve the content of the monthly newsletter each month.
Hope you liked this edition of the newsletter.
Share this: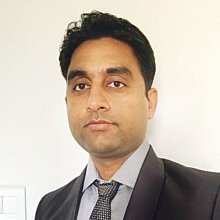 About Capt Rajeev Jassal
Capt. Rajeev Jassal has sailed for over 24 years mainly on crude oil, product and chemical tankers. He holds MBA in shipping & Logistics degree from London. He has done extensive research on quantitatively measuring Safety culture onboard and safety climate ashore which he believes is the most important element for safer shipping.
Search Blog