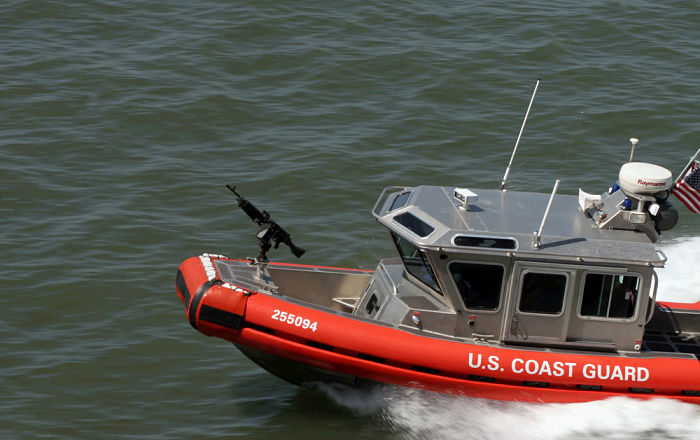 ENOA/D stands for "electronic Notice of arrival and Departure". Both US coast guard (USCG) and "Custom & boarder protection (CBP)" require the vessels to notify them of their arrivals and departure from the US ports. ENOA/D fulfils the Arrival and departure requirements of both USCG as well as CBP.
Who is required to submit eNOAD
As per 33 CFR 160.212(3)
Except as set out in paragraph (a)(2) of section 160.212 of 33 CFR, all vessels scheduled to arrive at any U.S. port or any port in a U.S. territory, must submit electronic Notification of Arrival/Departure (e-NOA/Ds)
What all reports are to be sent
First Arrival notice is to sent before entry into the first US port of the voyage. Subsequently Arrival notice is to be sent before each arrival to the US port. The Departure report is to be sent for last port in US. So if vessel is arriving from a foreign port to US, arrival notice is to be sent every time for each US port but the departure report is to be sent only for the last US port before finally leaving US port for a port outside US.
How these reports are to be sent
There are three ways of submitting these reports
Through the internet, if you have internet onboard. This can be submitted by visiting https://enoad.nvmc.uscg.gov.
Through the Microsoft infopath which is usually integrated by your onboard email provider such as amosconnect.
Through an agent.
In case you are sending it by second option, you must ensure that you have latest version of  eNOAD infopath by enquiring from IT department of your company.
Arrival Notice
Arrival notice is to be sent for each US port. Below table gives when arrival notice is required to be sent. It is always wise to send the notices well in time to allow time for last minute hiccups.
Departure Notice
Departure notice is to be sent minimum 60 minutes before departing last US port but it is always wise to send the Departure notice after berthing at last US port. If there is a crew change on the last US port , People sometimes wait for sending the departure notice until the sign on crew boards the vessel. This may not be a wise thing to do as crew might board just few minutes before the departure and then the vessel may not comply with the departure notice requirement.
There can be number of ways to handle this situation but I preferred sending the departure notice with present crew onboard and then sending the update to the departure notice, once the sign on crew boards the vessel.
Another point here is that 60 minutes time is taken from the time pilot boards your vessel and this time is communicated by the pilot and not the vessel. Pilots in USA usually arrive few minutes to few hours before their expected time, so it is very important to send the departure notice well in advance.
Update to the Arrival or Departure Notice
Update to the notice is to sent if there is any change in data sent in the initial arrival or departure notice including if the ETA (in case of arrival notice) changes to more than 6 hours.  As discussed before, for Departure notice, update may need to be sent if there was a crew change after the initial Departure Notice is sent.
However if your port of arrival has changed, updating the eNOA with new port of Arrival will NOT work. Each arrival and Departure notice is for that particular port only. If the arrival port is changed, a New eNOA with updated arrival port need to be sent and previous notice need to be cancelled by calling agent or NVMC phone number.
There are Few common mistakes which ship staff could make when sending eNOA.
Errors in crew manifest in eNOAD: The important thing here is that crew names has to be as per their US Visa and not as per their passport. Other common typo errors include that in Passport numbers and date of birth. CBP can issue penalties of USD 5000 in case any such errors are spotted in the eNOAD from the vessel. Crew details should be checked multiple times before submitting the eNOA.
Confusion for Port of Arrival: Different USCG COTP interpret the "Port of Arrival" differently. Some consider it to be the designated anchorage of the port and other consider it to be the particular berth that vessel is arriving. The vessels ETA can vary drastically for both interpretation of port of arrival. Master or person responsible for sending eNOAD must clarify same in advance with the agent of the port.
Filling some information thinking you know this: 
While filling up eNOA, it is always advisable to confirm Arrival port information (like City, state, Arrival port, Arrival place, Anchorage & receiving facility) and 24 Hour point of contact information from your agent, even if you think you know this.
Important point of contacts regarding eNOA
email for sending eNOAD through infopath:  enoad@nvmc.uscg.gov
Website for online submission of eNOAD: https://www.nvmc.uscg.gov
General questions regarding eNOAD :
email:  sans@nvmc.uscg.gov Phone: (800)-708-9823 or (304)-264-2502   Fax: (800)-547-8724 or (304)-264-2684
Share this: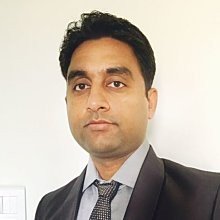 About Capt Rajeev Jassal
Capt. Rajeev Jassal has sailed for over 24 years mainly on crude oil, product and chemical tankers. He holds MBA in shipping & Logistics degree from London. He has done extensive research on quantitatively measuring Safety culture onboard and safety climate ashore which he believes is the most important element for safer shipping.
Search Blog